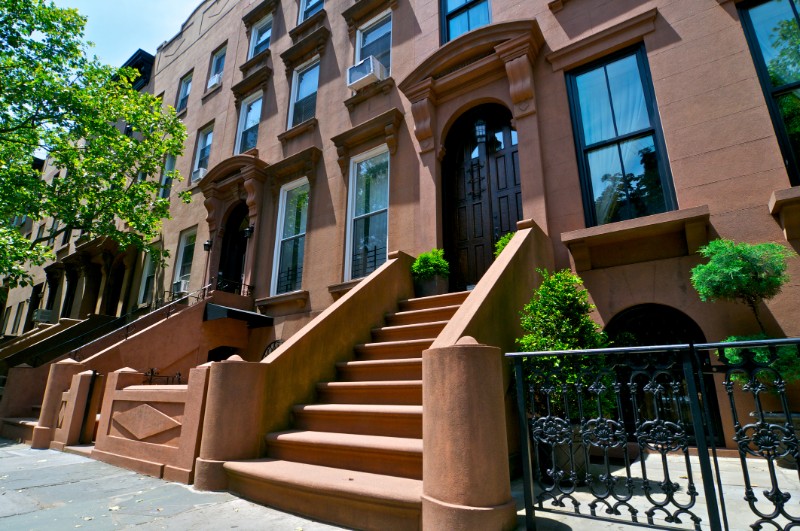 Located in the northwestern section of Brooklyn, Cobble Hill is as picturesque as its name suggests, with gorgeous 19th century brownstones and brick townhouses along leafy, pedestrian-friendly streets. It is an upscale residential area that offers the best that New York City has to offer. With trendy boutiques, cozy cafes, and exciting restaurants, it is the quintessential Brooklyn neighborhood with more than a touch of class and elegance. It also offers an easy commute to Manhattan, making it an excellent choice for professionals and entrepreneurs.
The neighborhood is bounded by Court Street and East River from east to west and Atlantic Avenue to Degraw Street from north to south. It is surrounded by the neighborhoods of Boerum Hill, Brooklyn Heights, and Carroll Gardens. It is easily accessible from Wall Street and Atlantic Terminal. Cobble Hill is part of Brooklyn Community District 6.
Homes in the area can easily cost up to seven figures, but buyers are willing to pay a premium for this desirable enclave. The housing market includes a wonderful mix of row houses, brownstones, and condos. Prevalent architectural styles include Victorian and Gothic Revival.
Much of the neighborhood falls within the Cobble Hill Historic District, which includes 796 historic structures with remarkably preserved Italianate, Queen Anne, and Greek Revival architecture from the 19th century. It was designated a New York City landmark in 1969 and listed on the National Register of Historic Places in 1976.
There are several high-rises with modern condos. Some of the newer housing units in the neighborhood can be found along Strong Place and Hicks Street. Active community associations help preserve the neighborhood's unique character.
Cobble Hill has great schools like Public School (PS) 29, The School for International Studies, and Brooklyn School for Global Studies. Community highlights include Cobble Hill Park, Cobble Hill Cinemas, The Invisible Dog Art Center, and Collyer's Mansion.
{{
Sorry we are experiencing system issues. Please try again.
}}
[aios_ihf_template_results_page]
Sorry we are experiencing system issues. Please try again.
[/aios_ihf_template_results_page]